MUSIC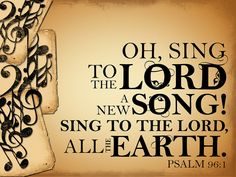 Music is an essential part of worship at Robinhood Road Baptist Church. The Bible calls us to "Let the word of Christ richly dwell within you, with all wisdom, teaching and admonishing one another with psalms and hymns and spiritual songs; singing with thankfulness in your heart to God." - Colossians 3:16.
In addition to the congregational singing in our services, we have the adult choir which sings in our Sunday morning worship service. We sing a wide range of musical styles ranging from traditional, to Southern Gospel, to contemporary. The adult choir rehearses on Sunday from 5:00pm to 6:00pm. We welcome all singers 18 years and older to join us in singing God's praise.
We also have opportunities for special music featuring gifted singers and instrumentalists from our congregation.
We pray that God will be honored and that worshipers will be encouraged by every note that is sung or played.